Casinos in England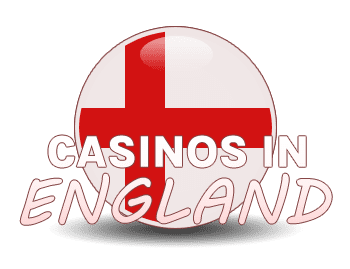 Within the UK, you have four main areas to choose from. England, Scotland, Wales and Northern Ireland. Of these, England has by far the most offline casinos.
In the northeast, you'll find the city of Manchester. A working-class area that became sought after as the big premier league clubs from the area started attracting some big names and big salaries to boot. The Genting Club in the city centre is a decent size for a casino in such a built-up area. They have a large number of tables with all the classic games to keep you busy. Plus, the casino has a great atmosphere and friendly vibe. Moreover, the surrounding area won't break the bank for an afterparty.
A little further south, and into the East Midlands, you find the charming city of Nottingham. Maybe not as well known as some of the other big cities of the north, but it has plenty to offer. Here, you will find the Alea Casino with its small, but well laid out floor. It offers a good range of live table games for card lovers and also has a selection of slot machines. So, it's one of our favourite casinos in the UK.
Just around the corner from Nottingham, you'll come across the city of Leicester. Well known for being the birthplace of Gay Lineker, among other things, the city is always buzzing with life. The Grosvenor G Casino can also be found here with their great selection of games, slots and tournaments. And, they're open 24 hours a day as well!
Best casinos in London
It's hard to choose the top casinos in London because they vary wildly, and cater for very different tastes. If you're looking for big and bold with everything in one place, then you might want to head out east to the area of Stratford. During the 2012 Olympics, this area got a huge makeover and some awesome leisure facilities popped up. One of which was the Asper Casino. Set in a large complex of shops and bars, Aspers has something for everyone. All the usual games can be found on the vast casino floor, which, as you would expect for such a new facility, is uber-modern.
However, for the other end of the scale, you have to head up west to the centre of the city. Casinos like the Crocksfords Club, with its colonial feel from days of old. You'll travel back in time as you enter with the only hint that you're in the 21st century being the clothes worn by the guests.
List of other London casinos
Here's our list of London casinos where you can play:
The Palm Beach – Berkeley Square
Empire Casino – Leicester Square
The Barracuda – Baker Street
Genting Casino – China Town
Casinos in Wales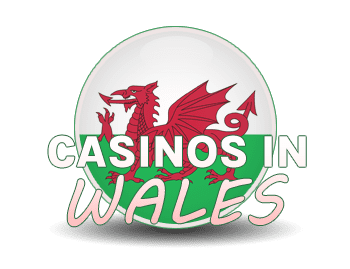 Take a trip out to Wales now, and enjoy one of their many casino sites. Wales is famous for beautiful scenery, fun cities and great nightlife. For example, visit the capital city, Cardiff, where you will find the Rainbow Casino. You'll have an exciting night with friends at this great casino.
Or pop along to Swansea, Wales' other biggest city, for a fab night at the Grosvenor Casino. This classy gambling haunt has been a firm favourite with visitors for years. And you can enjoy cocktails and a superb dinner, before diving into their brilliant selection of casino games.
So, enjoy a warm Welsh welcome at one of the many casinos this beautiful country has to offer.
Casinos in Scotland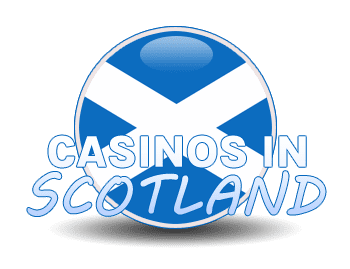 Head north now and discover all the delights that Scotland has to offer. Take a trip to the country's capital, to the Alea Casino. Here you can enjoy a top class dinner at their waterside restaurant. And then take to the tables at the sleek casino. Plus, they have a dedicated sports bar, so you can bet on your favourite sports over a cocktail or two.
Or, combine your casino experience with a boat ride, on the Grosvenor Casino Riverboat. Tuck into a 5 star dinner on the water. And take part in your favourite casino games at this luxury gambling house. Another one of our favourite casinos in the UK!
Scotland has some unique and stunning casinos to discover. And because Scotland is also the home of some of the best whiskey in the world, you can enjoy all your favourite casino games with a great glass of scotch in your hand. Bliss!
Casinos in Northern Ireland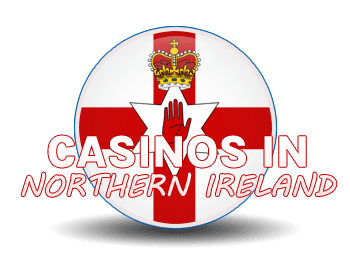 Unfortunately, this is the only place in the UK where you won't find any land based casino sites. The country banned gambling houses back in 1985, so you're out of luck if you want to visit casinos in Northern Ireland. However, recent surveys show that three out of five people now think that the law should change to allow for casinos to operate – so this might change in the future.
The good news is, you don't have to go far to visit a casino! So, if you want to discover some great casinos, then head south to the Republic of Ireland where gambling is perfectly legal. And enjoy some great casinos in places like Dublin and Cork.
The best casino in Europe
Take a trip to Italy now, to the biggest casino in Europe, and the world! Spread over 9 floors and a massive 600,000 square feet, the Casino di Campione is a mammoth casino site. Based on the shores of Lago di Lugano, it was first opened in 1917, towards the end of the First World War.
The site was moved in 2007 to where it is now. And guests can enjoy every game you can imagine at this stunning complex. So, sip a drink as you look over the stunning lake. Or have dinner at one of their great restaurants and cafes. Finally, head to the tables to enjoy a fun night of gambling at this impressive Italian casino.
The top casinos in the world
The question of what are the best casinos in the world is a difficult one to answer. It depends on your own taste and what kind of ambience you enjoy. For example, if you want old-school class, then Monte Carlo is a great choice.
Or, if you like bright lights and big crowds, head to the USA to one of their premier gambling destinations. Places like Reno, Atlantic City and, of course, Las Vegas are famous for having tons of casinos. In Las Vegas, the most famous casinos are:
Mandalay Bay Resort and Casino
The Bellagio
The MGM Grand
Caesars Palace
The Venetian
So, depending on what you enjoy, there's a gambling experience out there for everyone!