The top real money casino sites in New Zealand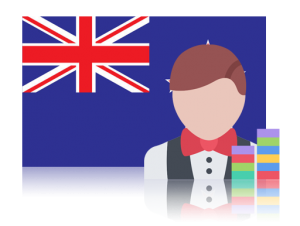 Some of the best online casinos may be brands that you have never heard of. Direct advertising to NZ players is prohibited by local laws. So you won't always hear about the top new sites breaking onto the market.
Our job is to do all the leg work for you. We have a team of experts poised and waiting for any new casino to drop. And when it does, we pounce! Everything is assessed to the nth degree. And we leave no stone unturned.
If a site can prove that it's worth your while, then we'll get the details up here straight away. That way, you know that every time you visit this page, you can see the very latest and best global sites all in one place.
Online gambling NZ – What does the law say?
Since 2003, there has been a clear distinction made between remote and in-person betting in this area. While a brick-and-mortar casino can operate within the country, online gambling NZ is not treated in the same way.
It is possible to play online lotteries and sports betting but online casinos are a different matter. No licences are issued to online casinos in NZ so players have to look overseas. Therefore, it isn't illegal to gamble online for New Zealand residents. But it is illegal for NZ-based companies to offer real money pokies online and other games.
However, this shouldn't pose a huge problem as there are other gambling jurisdictions that can step up to the plate. We'll take a look at two of the main contenders in this area in just a moment.
Is it legal to play at online casinos in New Zealand?
Yes. As long as the site isn't located within the NZ territory, then it is fine. And the other thing to bear in mind is your age. While some countries take a more lenient approach to gambling, the NZ authorities prohibit those under 20 years old from gambling.
Licenses for off-shore casinos that accept NZ players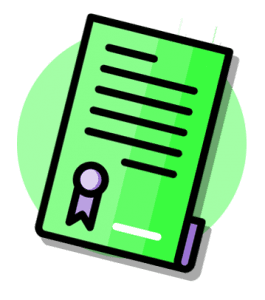 There is no worldwide gambling authority that sets any kind of rules etc. What you have is a global mix of varying laws and punishments to back them up.
For some countries, it is acceptable to play at any casino online that is based anywhere in the world. While others, like the UK for example, limit access to licensed sites within their borders instead. And then you have other countries, like New Zealand, that don't make any demands on customers to play at a licensed site. As long as it's offshore, then it's a bit of a free-for-all.
But this last option, such as it is in NZ, can be dangerous. It leaves the door open for local residents to play at unlicensed sites that nobody has any control over. And you never know who may be running these companies.
In an attempt to bring some order to this industry, licensing jurisdictions have emerged to try and protect players. The main ones are Malta Gaming Authority and Curaçao.
Malta Gaming Authority (MGA)
Sites bearing this licence are probably a little more respected than those from Curaçao, especially for customers in the EU. Some countries only allow their residents to use online casinos registered with MGA to try and protect them.
The organisation was formed in 2014 as part of a rebrand of an older association. They set about creating legislation that would govern all forms of gambling within the Maltese borders. This became a framework that other countries would come to accept as a responsible way to control gambling operators.
This form of licensing activity for international casino businesses has created a lot of money for the local economy in Malta. It's thought that over 10% of the country's GDP is generated in this way.
You'll find some of the biggest names in the industry registered and licensed with MGA.
Curaçao
Curaçao is a tiny island that forms part of the Lesser Antilles in the Caribbean. It's only just over 400 square kilometres but it has a remarkably high number of casino businesses located there! And the majority seem to be registered to 1 address. The major issue with this licensing area is that only a couple of companies have a full licence here and everyone else is registered as having a sort of sublicence from them.
This isn't to say that you shouldn't play at sites with one of these licences, but the protection they offer is far weaker than MGA.
They have been running since the 90s and seem to slowly be adding tighter controls. But there is perhaps a way to go yet.
NZ online casino bonuses and promotions
There are plenty of different casino bonuses up for grabs. Given that NZ players can use sites located all over the world, they really do have their pick of all the top companies and the promos they provide.
When browsing the various offers available, you need to bear a few things in mind. Some deals will show an enormous face-value figure. But you need to take into consideration any restrictions that are placed on this bonus money.
These will be laid out clearly in the terms and conditions.
New player welcome offers
Bonuses are generally divided into two subcategories. One for existing players and the other for new customers.
Existing customer bonuses are usually fairly small and are there to act as a thank-you to reward loyalty rather than create big profits for you. New customer deals, on the other hand, need to be far more attractive and catch your eye. For this reason, they are usually pretty large.
Competition is fierce in the online gambling market. As a result, gambling companies need to do everything in their power to stand out head and shoulders above the rest. And one of the top ways they can achieve this is to hand out loads of freebies. And the customers never complain!
No deposit promotions
No deposit promotions often grab a player's attention. They are risk-free and anyone can get them for simply creating a new account.
But an online casino with real money in NZ does need to protect itself. And this is why these offers will generally be quite small. It may be a few dollars in extra bonus cash or maybe a few spins. But both are an awesome way to play a few NZ slots online for free.
Deposit match bonuses
When you make a deposit as a new customer, you may find that the best online casino NZ brand will match anything you pay in. Parting with your cash usually means that you will see much larger bonuses.
It's possible that a deal like this can provide you with three or four hundred percent more bonus money in your account.
But remember, the more bonus money you have, the more wagering you will have to comply with. Wagering requirements mean that you must gamble with your bonus cash a number of times. And if you have a large amount of bonus money and a large wagering requirement, then you could be there for some time.
Free spins on NZ online pokies
A firm favourite among customers all over the world is free spins. And for Kiwis, this is no different. Pokies provide hours of entertainment and playing them for free is always a plus.
If you receive bonus spins as part of a no deposit deal, then don't expect to see more than a handful of them. But again, if you are prepared to shell out some cash, then you will see the number of spins rise rapidly.
What we look for in a NZ casino online
We can't just simply allow any NZ casino online to make it onto our website. There is a rigorous assessment process and they must prove themselves in many areas. Our team of experts have discarded hundreds of online casinos over the years because they are simply not good enough for our readers. Any companies that you see listed here have proven themselves on all fronts. Let's take a look at some of the things we look out for.
Large selection of casino games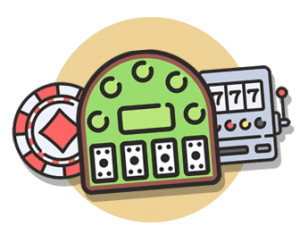 There must be a fantastic game selection. And this is something that we are not prepared to budge on! We are all here for the games so it stands to reason that these are the main focus.
Some smaller and lesser-known sites will not have the reputation to contract games with some of the larger providers. And this could lead to a small inventory of gaming possibilities. This is something that our experts look out for as it could raise a red flag.
Quick and friendly support
A real money casino online NZ cannot hide behind its anonymity as a website. There need to be ways for customers to contact them. These may be web forms, live chat, phone numbers and email addresses.
And when customers contact the site, the operators need to be friendly and helpful. Sometimes things happen that are out of our control and we need to rectify an issue. And players need to know that when they contact the website that they will get that query dealt with in a timely fashion and with a smile.
Good welcome offers
Top bonus deals are usually high on the list of any casino's priorities. They understand the importance of attracting new business. And the best way they can do this is to provide a decent welcome deal.
As we have seen before, these deals could be in the form of deposit bonuses or ones that do not require you to spend any cash. Either way, they should be attractive and provide a decent level of entertainment. Moreover, a chance to take a look around the website and play a few of the games for free.
Fast withdrawal times
Allowing players to get money back out of their 1 nzd deposit casino account is also an integral part of a good New Zealand online casino business. In the event of winning some money, you don't want to be waiting around for ages to get your hands on it. You have earned it and you deserve to see it straight away.
There is always a slight delay with processing payments on their way back out of a fast payout online casino NZ. But we don't want to see an operator being deliberately difficult and creating long waiting times for no reason.
NZD currency accepted
Players from New Zealand will be keen to see a site accepting their home currency. This makes everything a lot simpler for them. It is usually possible to play in different currencies and convert them to the casino's home currency via your payment method. But this can create extra expense and possibly delays as well.
Thankfully, there are many sites that are prepared to accept New Zealand dollars as a form of currency at that site.
Good variety of banking options
And within these payment options, we need to see a good range of products. There are many ways to get cash from your bank into the casino account. And if an operator offers several different options, then it shows us that they are serious about customer satisfaction. It can also be a good indicator as to how many payment providers trust this casino. If some of the larger payment platforms refuse to work with them, then there's a reason why and we need to look into it further.
Popular real money pokies online in NZ
There are many top titles available in this domain. There are a few in particular that seem to be extremely popular with players all over the world. Whether it is the prizes on offer or features that the game has. Either way, they're tried and tested classics that don't look to be going anywhere for the time being.
Book of Dead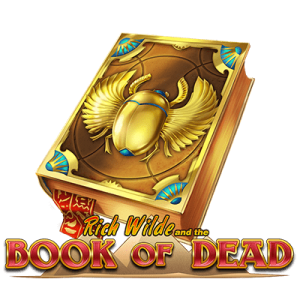 Rich Wild makes his way through Ancient Egypt in this Play'n GO classic. There are a ton of bonus features that include free spins, prize gamble and scatter wins. Fans of the online pokies for real money have been in love with this game for years.
The RTP is a little over average but there are only 10 paylines. Some players may prefer online slots with more winning combos but this title has something up its sleeve. Expanding symbols can create many rows of similar symbols and this can lead to top prizes.
Starburst
Nobody expected such a simple game to become one of the most iconic pokies of all time. And NetEnt probably didn't either!
This game is set to a celestial backdrop with a top soundtrack. There aren't many special features to speak of but its main wild symbols can land and then stack over the whole reel. This creates a respin that can lead to more top wins.
Moreover, the game has low volatility, which means you will see plenty of small winning spins.
Gonzo's Quest
Gonzo is a Spanish soldier on the hunt for hidden treasures. And he wants to give them all to you. Such a nice guy! This NetEnt favourite has cascading reels and can produce loads of winning combos. And on top of this, there are incredible multipliers that increase by x5 with each win.
There is also a massive 37,500 x win if you're lucky, which makes this one of the biggest-paying NZ slots online. And keep an eye out for the freefall scatter symbols. When 3 of these land, you get to play 10 additional free spins.
Legacy of Dead
If you love the Ancient Egyptian theme, then you'll be excited about this game.
Play'n GO's Legacy of Dead is another title with only 10 win lines. But it certainly has plenty of top winning symbols that make full use of them from time to time with some massive wins. The high variance means you won't see it pay often. But the big wins could be just around the corner.
There's a free spins feature with 9 symbols that can expand across the reel. And this is where the top payouts can be achieved.
Mega Moolah
This Microgaming title is one of the most popular NZ online pokies ever made. And it's mainly down to the huge jackpots on offer. OK, so it's pretty much all down to that! It's a decent 5 reel game with a nice safari feel to it. But players are there for the multi-million-pound prizes. And this isn't an exaggeration.
The progressive payout builds over time and is part of a connected network of games. So if you fancy playing something other than the original safari game but still want a chance to hit the big jackpot, then it's perfectly possible.
More online casino games NZ
And online casinos NZ aren't only about the pokies. There is loads of other gambling entertainment that you can take part in. Some require a little skill. But others are purely luck-based games.
Live casino
Live casino is an awesome experience. You get to play all your favourite table games with the added benefit of having a live dealer. You get the thrill of being at a brick-and-mortar casino but without the effort of having to dress up and go there.
The dealers are trained professionals and they are on hand to speak to you during your session via a live chat feature.
Over the last few years, some of the live production companies have started to expand the types of games that you can play. Now it is perfectly possible to get involved with more game show-like productions as well. And these are a fantastic, exciting addition to the live casino niche.
Traditional table games
Table games are where the casino industry started. And it is thanks to the invention of games like roulette and blackjack that we now have this fantastic pastime available at our fingertips.
Over the years, the list of games has increased. Now you can find titles such as sic bo, craps, baccarat and a host of others as well.
Video poker games
Many people think that poker can only be played in person and among several players. But that isn't the case. There are several versions that are all playable with just one player on a video screen.
Caribbean stud and Aces hi are just two of the top titles that you can play. It doesn't take long to get to grips with the rules and you can win some amazing prizes along the way.
These games are controlled by a random number generator and you never know who will be the next winner. You will need to make some choices with regards to selecting cards etc. But the outcome of this also is completely random.
Mobile New Zealand online casino sites
New Zealanders, like everybody else, are completely obsessed with their mobile phones. And we spend hours every day getting online via our mobile devices.
Logging into our fastest payout online casino NZ account is a similar story. Casino brands have identified that we are spending more and more time on these devices and so it makes complete sense to improve the mobile offering.
Players need a sleek and seamless way to access the action through their phones so they can play all the online slots while they are out and about.
Casino apps
The most technologically advanced way of connecting to mobile casinos is via a dedicated application. Many casino online NZ sites offer this tech and you can download them straight to your phone.
All of your details are saved right there on your device. And when you want to access any games, you simply click on the casino icon on your screen.
And accessing a casino in this way is extremely fast and safe as well. You can also hear directly from the casino whenever a new promo or bonus is being released. It keeps you up-to-date with all relevant news.
And look out for in-app bonuses as well. Sometimes a brand may release specific bonuses that are only available for users of that app. And if you do not want to miss out on any of the latest promotions, then it may be a good idea to download the application.
Playing casino games directly in browser
But if you are worried about your phone's memory and do not want to save any additional applications, then do not worry. It is still perfectly possible to access your favourite casino site through your mobile's browser.
All you have to do is open the internet application on your phone and type in the web address of your chosen casino. When you arrive, you will see a smaller, more simplified version of the main website. You can then proceed to enter your username and password and access all of the action straight away.
It is completely up to you if you prefer to connect to the casino via an application or your phone's internet browser. The experience will be just as good with either method.
NZ online casino and security
Your security is our number one priority. And we only ever release details of sites that we feel are one hundred percent safe. We make many safety checks and ensure that everything checks out.
Gambling online should not be a risky business. If you follow our advice to keep yourself safe, then you and your money will always remain secure.
Check the casino's license
New Zealand does not have its own dedicated gambling commission like the UK, for example. But it is still a good idea to only access sites that can offer you some form of legal protection. And this comes by using sites that have a licence.
There are several different licensing organisations in the world. The largest one that protects sites in Europe and other parts of the world is MGA. This is the Malta Gaming Authority.
If you access a gambling website, then it is always a good idea to check to see if they have an MGA licence number. Failing that, you may want to look for an Alderney licence number or even one from Curaçao.
It is not a legal requirement for you to play at a licensed site. But you will not have any come back if something happens to your money and they don't have any kind of licensing guarantee.
Make sure the casino is using SSL encryption
One very simple thing you can do to keep yourself safe when accessing an NZ casino online is to check for the small padlock next to the website address. It is the very least any business can do to provide a small level of security to its customers. They only need to apply for a certificate from their web host, which is pretty cheap and doesn't take long to obtain.
This symbol shows that the operation is using secure, encrypted technology. Any details that you send to and from the site are sent in a coded way that hackers cannot see. It adds an extra layer of protection that is always a good thing when moving your money around online.
Always gamble responsibly
Gambling responsibly is essential. It means that you can play within your limits and not spend too much time or money on your hobby.
There are a couple of basic things that you can do to achieve this.
Always set a monthly budget. By knowing exactly how much money you can spend on gambling each month, you're less likely to overspend and get yourself in financial trouble. Never go chasing any losses either. Once it's gone, you can't win it back.
You should also set time limits. Playing for many hours each day is not healthy. It's bad for your eyes and can subsequently be bad for your wallet as well.
And you should avoid playing every day. Hobbies are usually something that you do a few times each month, not night after night.
The Gambling Helpline NZ
On occasions, gambling activity can become a problem for some people. As soon as you recognise this, you know that it is time to take action. The best way you can do this is to seek advice from professional organisations.
The gambling helpline is there for exactly that reason. You can call them up and discuss your problem. They will provide you with many helpful ways in which you can take back control. It is better to nip this kind of problem in the bud as soon as possible.
FAQ
If you are missing any info on this subject, then have a quick look at our FAQs and you may find it there.
Can I play online slots real money NZ?
Yes, you can. Playing online pokies NZ is legal for residents. The law only prevents companies from setting up shop within that jurisdiction. As a result, you are only able to play at offshore sites.
Where can I find online casino NZ no deposit offers?
The easiest way to access all of the latest deals and offers is to check out our list of online casinos NZ. We have handpicked the best in the business and they all have top promos available for new customers. Take a look and see which one grabs your attention. Always check the details of any deal before signing up.
What's the top paying online casino NZ?
There isn't one NZ casino online that pays out more than any other. Every game is random and there is just as much chance of anyone winning as losing.
What are the best online casinos NZ?
To say that one site is the best is for you to decide. Every player has different things that they look for in a casino site. The best thing to do is try a few out and see which one you like the most.